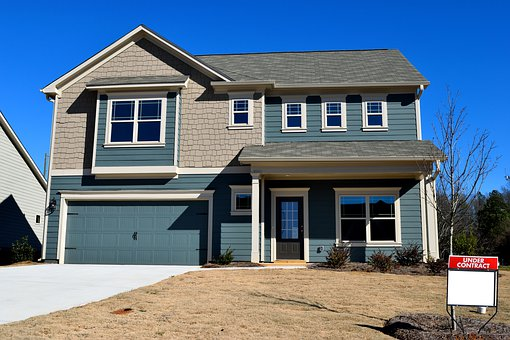 Realtors place great emphasis on staging a house for sale, making it look its best inside and out and emphasizing features that will appeal to potential buyers. It's an important part of the selling process. Buyers who wander into a home and find a drab or cluttered appearance often say "thank you," turn around and walk out. It's the psychology behind the idea of curb appeal, the power of the first impression regardless of what a house is really like.
Many homeowners make the mistake of assuming that effective staging means investing in major renovations. While some homeowners may need to do heavier renovating in places like the kitchen and bathroom, others can impress buyers with less costly upgrades throughout your home. You'd be surprised at how much you can accomplish with some paint, shiny new fixtures, decluttering, and a well-cared-for yard.
In fact, there are lots of ways you can dress up your home, things you can do that don't take up much time or eat into your bank account. Getting your house ready with practical, doable upgrades can help you settle on a fair and accurate selling point. Most importantly, it's a cost-effective way to help you get the highest possible value out of your property.
Nooks and crannies
Remember that buyers will look into every corner of your home, so make sure that it's neat and orderly. That means all your closets and storage space. This is what real estate agents mean by decluttering. It's a process that's part organizational, and part cleaning. Separate your clutter – your excess stuff – according to what you plan to do with it, whether that means throwing it away, making a donation or moving it to another part of your house. The idea is to show a prospective buyer how nice your house looks when it's organized and well-presented.
A fresh coat of paint
There's nothing quite like a fresh, bright coat of paint to make your house look new and appealing. Consider painting your entryway, front door and main exterior features. Paint has the benefit of showing buyers how good your house can look, and some of the things they could do to make it their own. If your cabinets are looking a little worn and shabby, brighten your kitchen by giving them a coat of white paint, or try a classic faux cherry wood finish.
Flooring
You don't have to tear up your flooring and replace it unless yours has sustained a lot of damage and just looks bad. If you have carpeting, get it professionally cleaned before showing your house. Carpeting that's badly stained, torn, mildewed or worn should be replaced. The good news is that you can use a neutral-colored carpet that won't cost an arm and a leg. Hardwood floors should be polished, buffed and given a nice glossy shine. If it has scratches, use a premixed wood filler that matches its color to fill the imperfection.
Light it up
Appealing light fixtures and a well-lit interior are very important when it comes to staging your house. A bright and cheery home with well-lit spaces makes a far better impression than one that fails to make the most of your home's best features. If you have circa 1972 light fixtures, it's a pretty good bet you're underselling what you should be showing off.
Don't forget the pool
If your home has a pool, it can be one of your best selling features if you take good care of it. Make sure yours has a cover (they come in different shapes and sizes; some may cost as little as $20), give it (and the area surrounding) a good cleaning, declutter and clear away any debris, and consider adding some updated pool equipment.
Take a good look
You can usually tell what your house needs for staging by taking a good look around. Try to put yourself in a home buyer's shoes and look for areas that need some sprucing up. Don't forget to consult a realtor who's experienced at prepping homes for sale.
—
Author
Suzie Wilson is an interior designer with more than 20 years experience. What started as a hobby (and often, a favor to friends) turned into a passion for creating soothing spaces in homes of every size and style. While her goal always includes making homes look beautiful, her true focus is on fashioning them into serene, stress-free environments that inspire tranquility in all who enter. The Ultimate Guide to Prepping Your Home for an Open House is filled with tips, tricks and other advice based on Suzie's years of experience in interior home design that will set you up for success.
Courtesy of Pixabay.com.